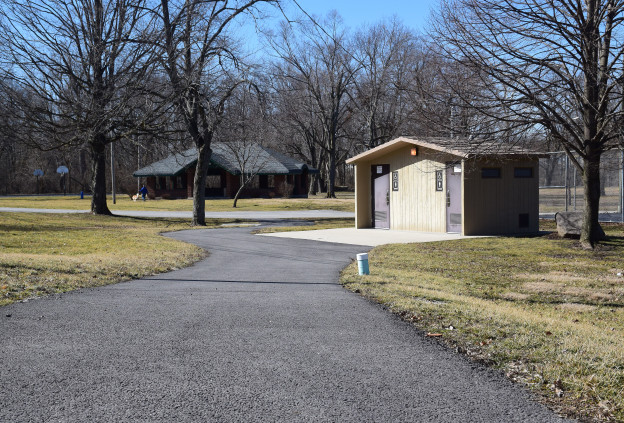 When fully completed it will run from the Historic Forks of the Wabash Park to the PAL grounds, totaling over 5 miles. The LRT will be constructed in 5 sections.
SEC. 1) This 1.5 mile trail section features the Historic Forks of the Wabash where Huntington began back in the late 1700s. This stretch of trails offers beautiful scenery encompassed with a bit of history.
SEC. 2)Set to be completed in 2017. The  trail  will cross over the Wabash River and continue along the river eastward into town, offering more views of the river and perhaps a chance to watch the wildlife  enjoy their surroundings.
SEC. 3) Completed in 2015. This paved section runs eastward along William Street to Frederick St, offering access to Elmwood Park. Restrooms are also available during the spring, summer, and fall months.
SEC. 4)Set to be completed in 2017. This section will run roughly from South LaFontaine Street to the historic Erie Railroad Bridge east of Briant Street. Trail spurs accessing downtown destinations and Schenkel Station, along with safe crossings at Jefferson and Briant Streets are part of this key section.
SEC. 5)Completion date not set as of this time.  This section of trail will continue along the south bank of the Little River across Broadway to the PAL grounds on the east side of Huntington. (Not yet designed)
LimeCityLittleRiverTrail