4/20/2022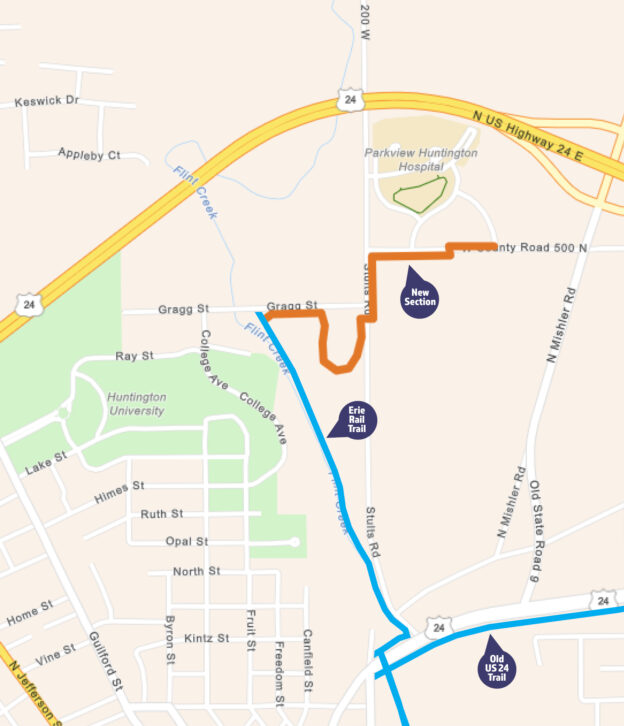 Governor Eric Holcomb
and Indiana DNR Director Dan Bortner announced today that 38 communities and non-profit organizations are receiving a combined $65 million for 77 miles of new trail development from the third round of the Next Level Trails (NLT) program. To date, $120 million has been awarded to build 190 miles of trails throughout Indiana. Ninety-four percent of Hoosiers live within five miles of a trail. More:
bit.ly/3MmETDQ
.
HARTA is honored to be one of those recipients.
The grant will allow a
 roughly 0.75-mile extension is in the works to connect the Erie Rail Trail with the campuses of Crestview Middle School, Parkview Hospital and the Huntington YMCA.
The City of Huntington has been awarded a Next Level Trails grant for the project through the Indiana Department of Natural Resources. The city's Department of Public Works & Engineering Services will continue working to finalize the project details before opening construction bids next year.