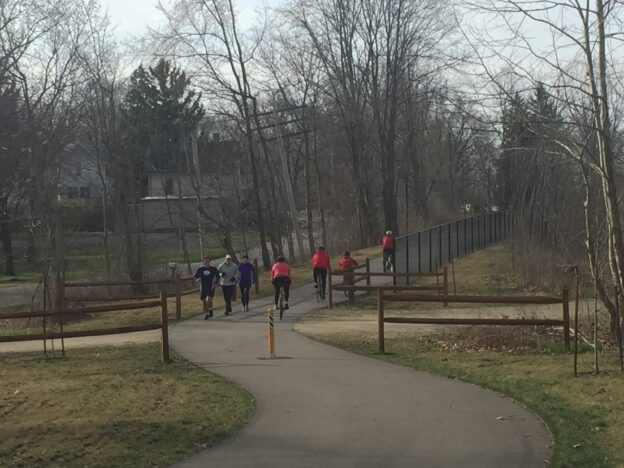 Courtesy Post for our friends from the Huntington Parks and Recreation
The trails are calling our names! National Trails Day is celebrated on June 5th, 2021 this year. The Huntington Parks Department is hosting a biking, running, and walking day on our trails. Each participant that comes will receive some goodies from us!
Parking: Across from Erie Park Trail (1101 Riverside Dr.)
9:30am: We will have a large banner that you will be able to sign your name or paint your hand and add your handprint! This is a new tradition that we need your help in starting on this day!
10:00am: Bikers will being at 10, then runners and lastly walkers.
*We will be starting at the Erie Trail, traveling to Yeoman Park, then to the trail behind Huntington University and then back!
You will be able to turn around at any time! This is done at your own pace.
Along the trail is going to be some fun trail facts about Huntington trails, as well as Indiana! Bring out the family to meet the community, get active, and support NATIONAL TRAILS DAY!!